Web Services
We create engaging, functional websites to be proud of.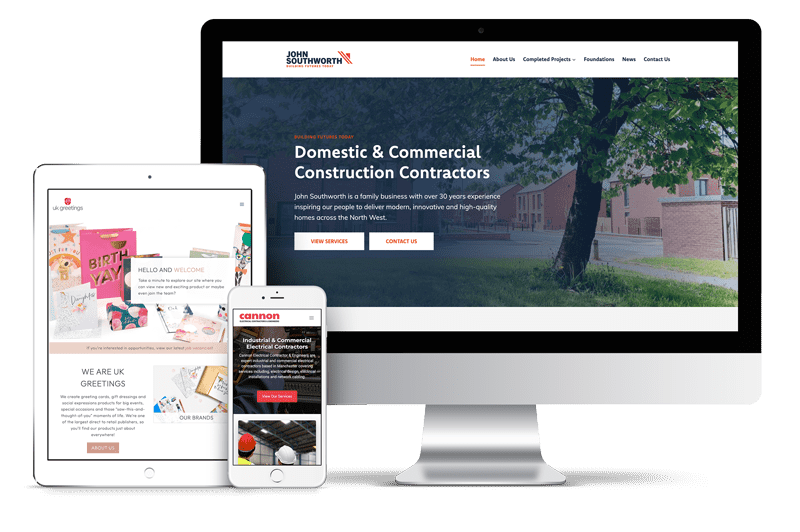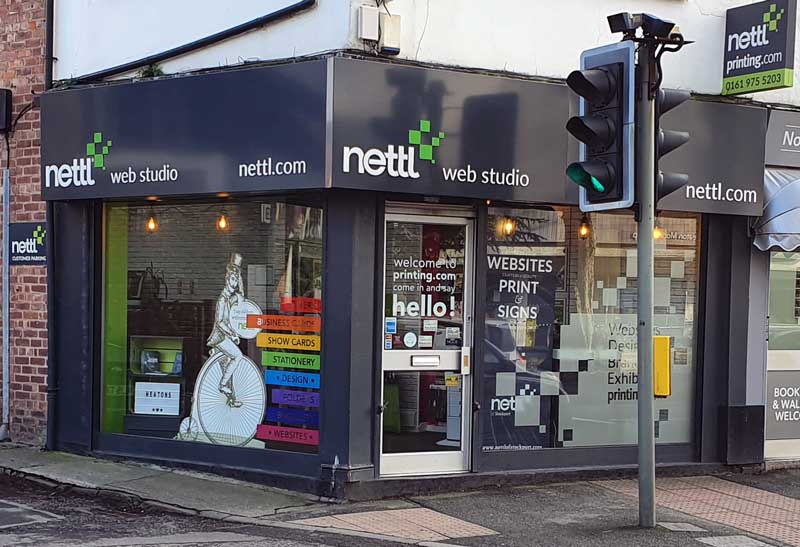 Web Design
We are your local Stockport based web design studio.
In this online world, we still believe people do business with people. That's why we'd like to welcome you to our bricks-and-mortar studio here in the heart of Heaton Moor, Stockport. We'll put the kettle on and have a chat, no strings attached, to truly understand your business and how we can help.
We think a website should be considered part of the team. It's your sales person, one that promotes what you do 24 hours a day, and doesn't need sleep. It's your receptionist, answering your customers' questions all day. It's your cashier, taking payments and passing orders to your fulfilment team. And it can do so much more too. Get in touch, and lets explore the possibilities together.
SEO
Search Engine Optimisation. The art of getting noticed.
Some would describe SEO as a dark art. Other's say it's a complicated science. We say it's common sense. Search Engine Optimisation is the process of implementing best practices on your website so that it answers to the needs of your customers. And these practices will be rewarded by Google, Bing and others by showing your website higher up in search results.
Here at Nettl of Stockport we'll explain SEO to you in a sensible way. We'll cut through the jargon, and help you understand how it works. And when you're ready, our dedicated SEO team can start working on your site, to help you get noticed by the right clientele.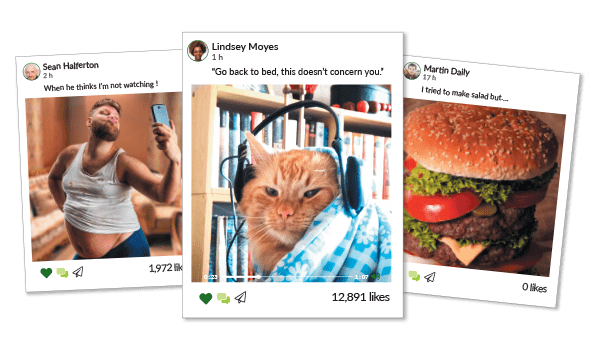 Social Media Packages
We help businesses build a social media identity that engages their audience.
For many businesses, having a social media presence can be one of those things you feel you have to do. So maybe it doesn't get the resource or thinking time it needs. If you're too pushy, too friendly, too salesy or, heaven forbid, too boring, it ends up being ineffective and your audience gets turned off.
Let Nettl help your business build a social media identity that fits your brand and tone of voice. And, crucially, one that engages your audience.
Maintenance
Website Maintenance & Care Plans
Websites require a little care and attention every now and again to keep them healthy. Neglect them for too long and they'll become vulnerable to cyber attacks or crashes. They may even become unusable from a user's point of view.
We offer a range of website care plans to help keep your website running smoothly. Care plans can include regular security and plugin updates as well as revision packages for websites that require frequent updating of products, features, news articles and more.
Hosting
Super-fast, ultra-reliable Web Hosting
It can be overwhelming trying to work out what kind of hosting you need and how much it should cost. Then there is the added headache of setting your hosting up correctly and getting your website live. If your website is sluggish, constantly going offline or you feel you're paying too much, then get in touch. Our affordable cloud-based hosting is powered by Google and managed by our in-house tech team. Hosting with us provides 99.99% uptime and speeds which make for a vastly superior user experience.
Hosting packages including SSL certificates start from just £20+VAT per month.
Google Services
Google Services including Email, Google Business Profile, Analytics & Ads
Ever heard of that little internet company Google? Of course you have, over 5 billion search queries are made on it every day – in fact there's a good chance that's how you got here?
Aside from being the number one search engine in the world, Google has a lot more to offer, especially to businesses. Services like Google Business Profile, Analytics, Ads and Workspace allow businesses to easily boost their online presence and attract new customers. As powerful as these tools are, they can sometimes be a little tricky to set up which is why we offer full Google product set up services. Speak to us today about harnessing the power of Google's business tools.