Our first multi-lingual website: Pili Pala Cards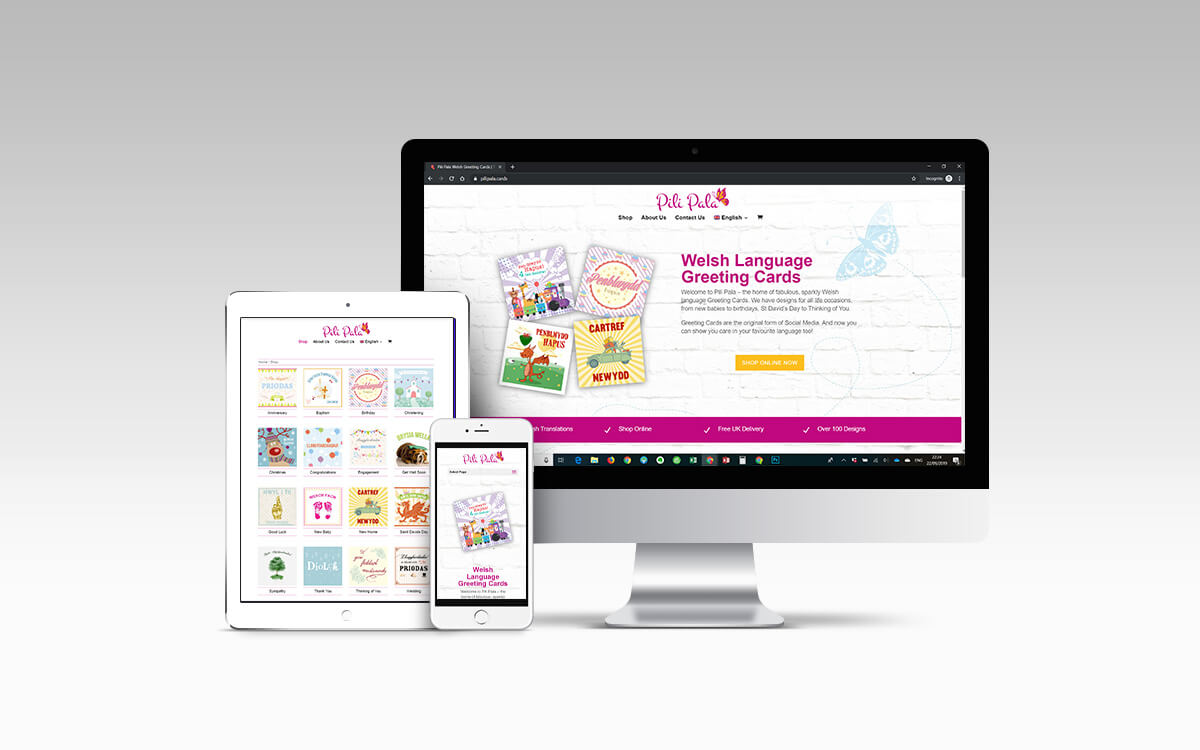 Nettl of Stockport are pleased to announce the launch of our first multi-lingual website. Pilipala.cards is a greeting card website for Welsh language greeting cards. The e-commerce site is a retail website designed for consumers. The site has been fully translated into Welsh, providing visitors the option to change language from English to Welsh and vice versa. 
Building a multi-lingual website is more challenging than you might think. It's not just about the text that you see on the site, but all the messages that may pop up depending on actions taken by the user need to be translated too. Text in images too may need translating. The process of translating this site was very iterative. We asked for translations from our translation partner, and then asked them to review the translation in-situ to make sure nothing was now out of context. 
We've really enjoyed building this site. Welsh is a burgeoning language, with a colourful history of it's own. It was practically banned in the 1500s under Henry VIII's reign, and by the early 1900s it was at risk of dying out completely. Thankfully in the 1960s, the language received a new lease of life following the creating of Cymdeithas Yr Iaith Cymraig, or the Welsh Language Society. Successful campaigning and lobbying by the group led to the Welsh Language Act 1993, requiring public services to offer Welsh language options. The Welsh government have now set a target of having 1 million speakers by 2050. 
Pride in the language is at an all time high, and we're proud to have played our part in protecting and promoting this intriguing language.