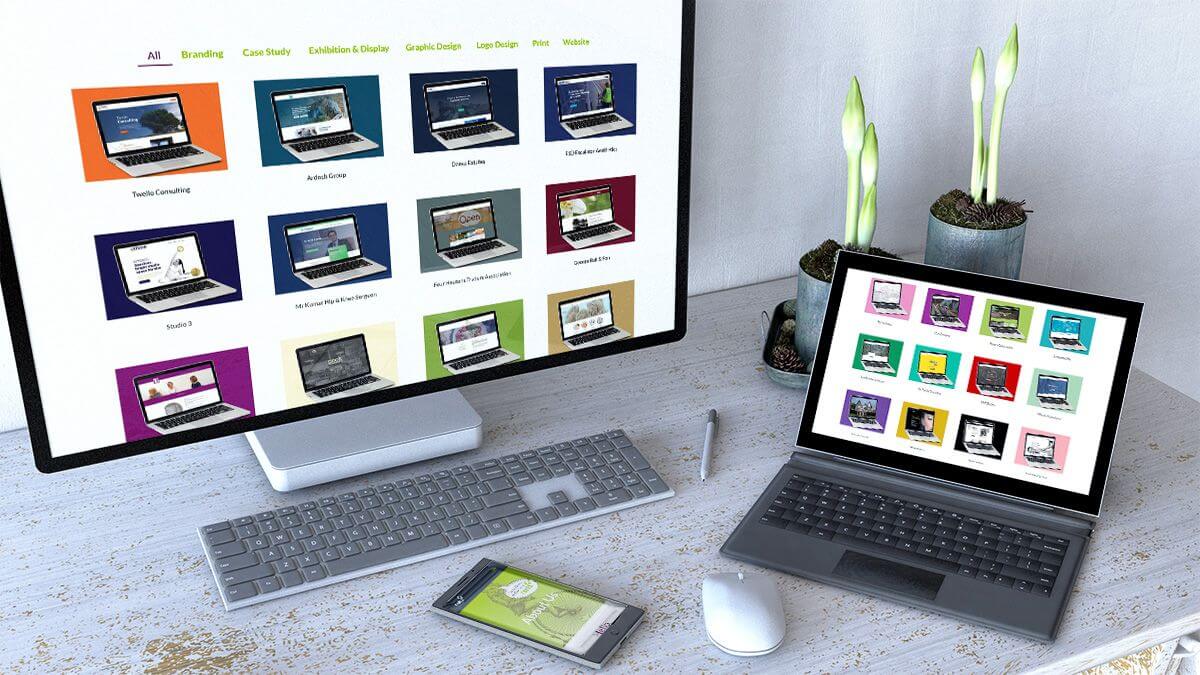 Websites, like cars, are not all the same. They need to be fit for purpose. Sure, a 2 seat sports car and an 8 seat SUV will both get you from A to B, but the former would be useless to a large family, while the latter is overkill for a lone rider.
And so it is with websites too. If you simply need to convey some information, and encourage customers to make a call (a 24 hour emergency call-out plumber for example), then a website requiring signup would probably detract from your objective, maybe even doing more harm than good. On the other hand, if you're aim is to sell your wares, then asking people to download a 1 large PDF catalogue, choose what they want and call you is likely to lose you customers you never had.
In this article, I describe the broad categories of websites that are available and what they are suited for. Once you know what type of website you need for your business, you can then customise your requirements to make a site truly unique to you (extending the car analogy, this would be like customising your wheels, a service offered by one of our clients!).
These are the website types we'll cover in this article:
Single Page Website
A single page website is, by definition, a website that has just one page. These websites are perfect for:
Businesses just starting out
Where budgets are tight
When you want to get your message across quickly and succinctly
You want to generate leads from potential customers
Sometimes you just need a website, because it gives a more professional image than not having one. A website gives potential clients the confidence to get in touch with you. And if all you want is for clients to give you a call or send you an email, once they know you offer what they need, then a one page website will do the job perfectly. We call this the Call To Action. It's the section of the site that tells the visitor what the next step is. Click a button to make a call to you, or complete a quick form so you can call them back.
But don't under estimate what you can fit on a single page site. It's not like trying to get everything on a sheet of A4. Remember a website page can scroll down as far as you want it to. So on the same page you can have an enticing image, a captivating headline, some text and images of your products, services and details about your company, a call now button or a form.. and you're still in one page website territory!
There are limitations though. If there's too much content on a one page site then it may take a while to load, which can be off-putting in our instant gratification society. So if you have a lot of content, then a brochure site will be more beneficial.
Many of our clients use a one-page website as a starting point for getting their online journey off the ground. Once the business becomes more established, they then ask us to take the site to the next level.
Brochure Sites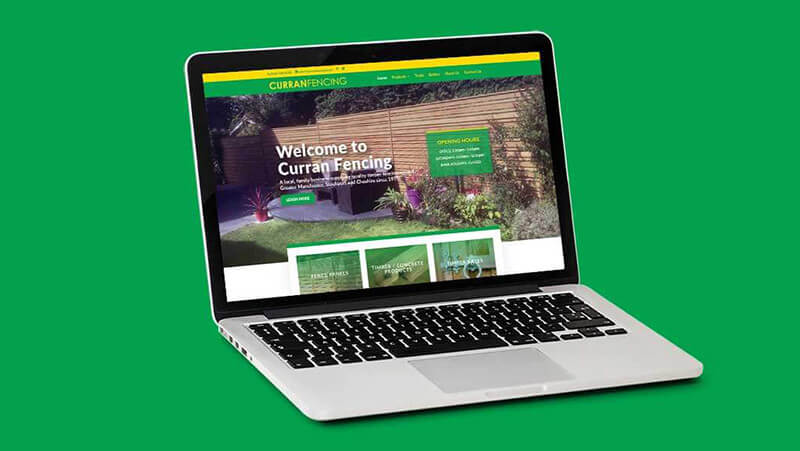 A step up from a one-page site is what we call a brochure site. A brochure site has multiple pages, and so allows for your content to be grouped into logical groups. If you have a lot of content, then a brochure site will serve you better than a single page website. Having multiple pages allows you take visitors on a journey, learning what you offer, assessing if you can meet their needs, building confidence in your organisation, and then taking action to get in touch with you.
With a brochure site, you can quickly present the information your visitor is looking for without overwhelming them with the rest of your content. A restaurant for example may have a page for each of their menus – breakfast, lunch, dinner, drinks and specials for example. A visitor looking to see if you have their favourite lunch should be able to find out in no more than 2 to 3 clicks. If they like what they see, they may stick around on your site to see what else you offer.
A brochure site can act as a catalogue for your products. It can provide all the information that you want to make available on each product you have, with an easy "call to action" to let the visitor know what to do if they are interested. A call to action may be a form to fill in, a newsletter to subscribe to, or a call now button to start a voice call.
There's no limit to how many pages you can have on a brochure site. If you want to keep adding new content, the a brochure site can also include a blog. The word blog comes from web-log. It's a way to add new articles and keep them organised. They originated as an online journal system, but are today used to push many kinds of article – news, announcements, commentary and opinions on what's happening in an industry or the world, educational articles, and much more. A blog can be used for almost anything!
For many businesses, a brochure site is all they need to ensure they look professional and show off their products and services. However, if you want visitors to interact more then you need an Interactive site.
Interactive Websites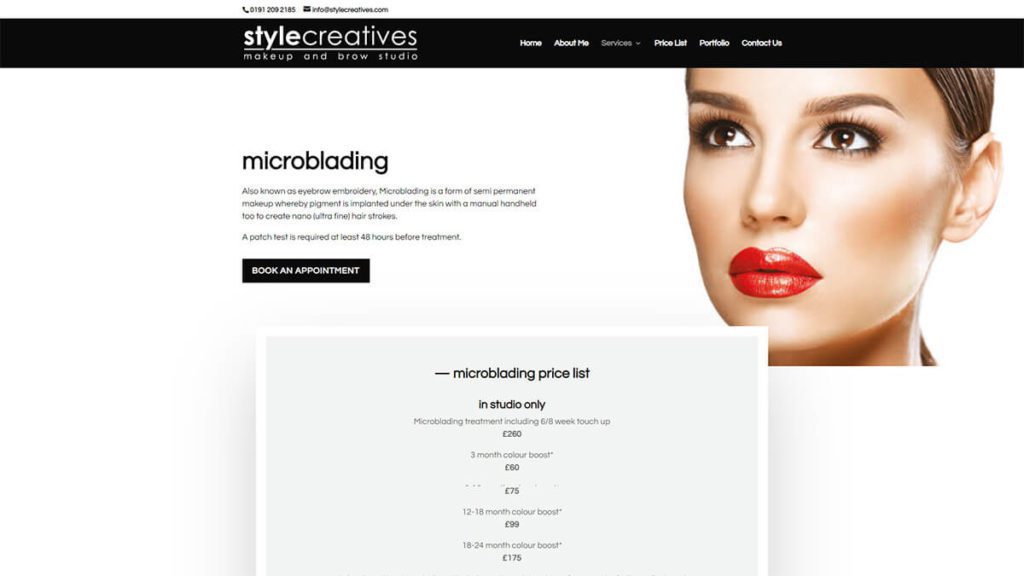 Websites can do so much more than just tell people what you do and where you are. An interactive website can help you and your customers fulfil specific business needs. For example for a holiday apartment website could take online reservations, a beauty salon may allow clients to book appointments, or you could be offering training courses online.
Interactive sites, are not necessarily just for the visitor to the site. You may have the need to connect your site to an external system or application. Many letting agents have interactive connected websites allowing them to place their property portfolio on their website and also on sites like RightMove without having to key in the information twice.
The nature of the interaction depends on your business. But if you're website is built on a solid and expandable platform such as WordPress, then interactivity can be added later on, as your business develops. It's always good to let your web designer know early on though if you know there may be some future requirements. For example if you know the site needs to connect to another system in the future, such as an external accounts system or content feed, then it's best to make sure these are compatible with the platform at the start of the project.
Our example above is for Style Creatives, a Make-up and Brows studio. Visitors can make bookings directly on the site, while the site owners can manage booking alongside those made in the studio via a
Interactive sites often transition over time into full blown eCommerce sites, that take payments and allow for financial transactions too.
eCommerce Websites
There's no denying that the internet, has changed the way we all shop. One of the key points of difference that has led to this is the fact that websites are open for business 24 hours a day, 7 days a week. Bricks and Mortar shops have opening and closing times. Websites don't. The convenience of making purchases when you want, regardless of the time of day, or where you are is be driving force behind the success of Amazon and the like.
But small businesses can thrive in the online space too. In fact, the internet is a great leveller of businesses. Everyone has pretty much the same chance to attract a paying customer, whether your an international conglomerate or a corner shop.
And the way small businesses join the party is with an e-commerce website. That is, a website that allows your customers to purchase your products and services at a time that's convenient to them.
In it's simplest form an eCommerce website is just an online shop. One of the first eCommerce sites we built was for a specialist greeting card publisher, catering to a niche sector and so needed to find a way for customer to find their products easily, even if they were not stocked on the high street yet. The customer finds the product they want, places the items in the virtual basket, pays for them securely using a credit or debit card, or Paypal if they prefer. The retailer then posts out the item, safe in the knowledge that the payment has been received. With an eCommerce website you can literally earn money while you sleep!
E-commerce sites can go much further too. Any website that takes financial payments is an eCommerce site. It may be a simple donation to a charity or community group, or it could be a paid membership site (see below). Training websites can offer premium courses.
An eCommerce website is not a hands off affair – it requires commitment from both you and your web developer. You, as the website owner, need to have processes in place to add products to the site, process orders, deal with follow up enquiries and make sure you're staying on the right side of the online trading and privacy laws. Your web developer should be making sure the site is kept secure, and technical updates are applied in a timely manner and they should be on hand to support you when you need it – and most businesses need support with interactive and ecommerce websites. So it's always good to make sure you are comfortable with your web designer and that neither you or they don't consider an ecommerce website as a one-off project. It's a long term relationship!
Interactive and e-commerce websites can combine to create websites with a strong focus on a specific business need. Here are a couple of examples: Training Websites an Membership websites.
Training Websites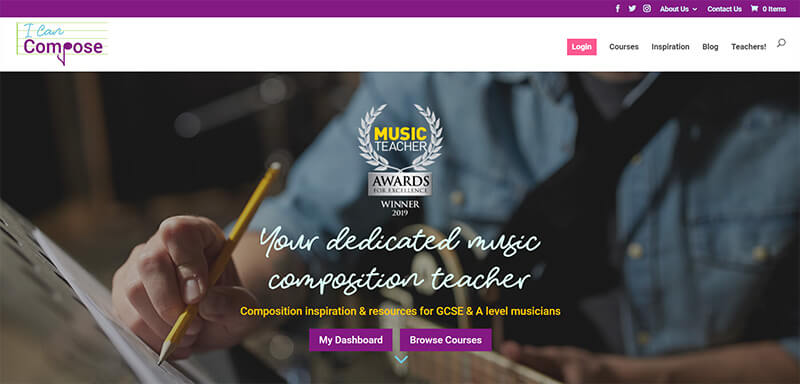 Teaching is one of the greatest professions in the world. And with the help of a training website, your teachings can reach all corners of the world. The popularity of online courses has exploded in the last few years, with sites like Udemy and Khan Academy offering courses on a multitude of subjects. Even YouTube has an abundance of training and teaching channels.
If you have a particularly involved or niche subject, or a lot of in-depth content then a bespoke training website is well worth considering. Once you've created a course, students can sign up and work through the lessons in their own time at their own pace. Motivation can be provided by way of mid-course quizzes and other incentives to complete the course. Course sections can even be drip-fed over time. Each course, which can be offered for free or as a paid subscription, can be enrolled in hundreds of times, while the instructor is free to work on new courses and content.
We created a training website for a music teacher offering courses on composition to GCSE and A-level music students. In it's first year the www.icancompose.com website grew to over 300 students and is being used by teachers as an in-class teaching aid. Each course consists of a number of interactive lessons, with students earning a certificate when they complete the course.
Membership Websites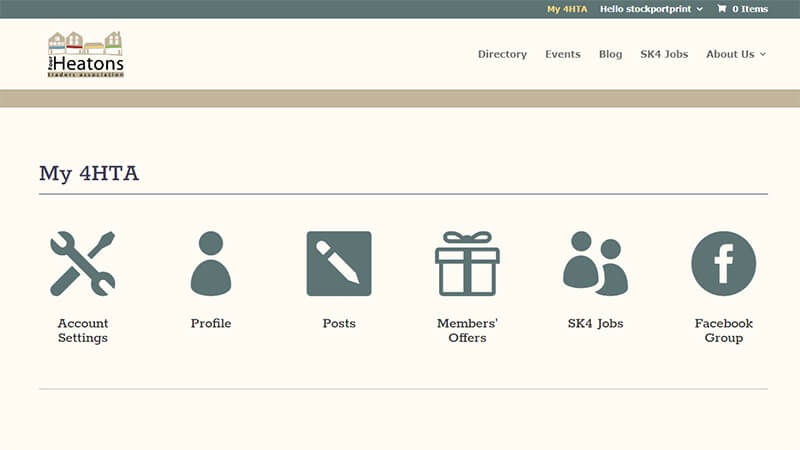 A Membership website allows you to create private areas for member-only content. They are highly versatile collaboration tools. Any community could benefit from a membership website – churches, clubs, business groups & trade associations are just a few examples. Membership websites can have free or paid memberships. Once a member signs up, they can access areas of the website which are only relevant to their membership level. Think of it as a gated community. Behind the gate, the members could discuss in private on a forum, or post their own articles and news.
Our flagship membership website is for the Four Heatons Traders Association – a local business group for businesses in the Heatons, a suburb of Stockport. Members are able to add their details to their profile in the online directory (great for their own SEO) as well as post job vacancies, and avail of offers from other members. They can even post articles to the website's blog, a great way to show what's happening in the community.
Conclusion
This has been a whistle stop tour of the possibilities of what a website can do for your business or your organisation. As we said at the beginning, every website is different, since every business is different. But a well thought out, functional and attractive website will be an asset to your business. Whether it acts as a sales & marketing tool, or performs real tasks such as delivering courses or allowing purchases, a website is a must have for any business.