Web Design Stockport
Looking for web design in Stockport?
We are a Stockport Web Design studio that offers a personable, friendly, and jargon-free web design service.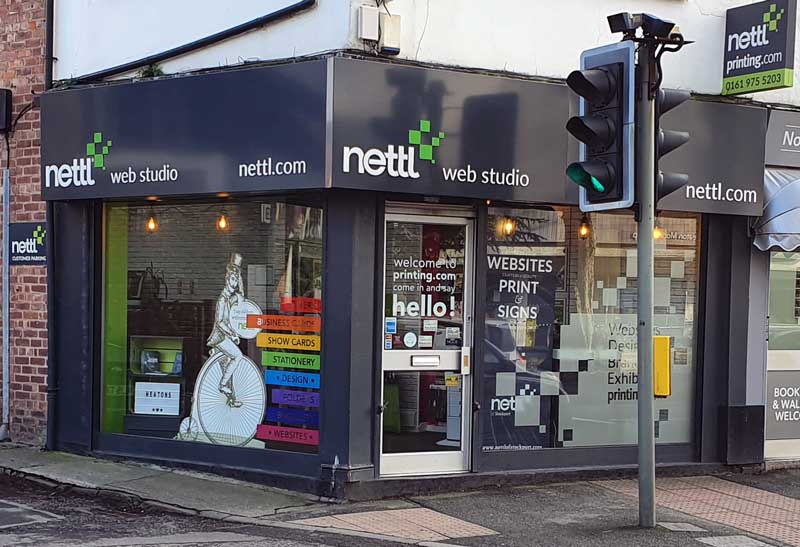 Nettl of Stockport are local. So you discuss your website design with us face to face.

Nettl of Stockport has been designing responsive, sophisticated and beautiful websites for over 10 years. Whether you're starting out, a growing business, or an established company we can help you create an effective, engaging, and intelligent website that will enable you to connect with your customers like never before.
We believe in building relationships, we believe people do business with people. That's why we welcome you to our bricks-and-mortar studio here in the heart of Heaton Moor, Stockport. We'll put the kettle on and have a chat, no strings attached, to truly understand your business and how we can help.
Our Stockport based team of web designers are experts at building websites that work.
Your business is unique. So your website should be too. No template based turn-key websites here! We custom build your site to reflect your business's personality. From the look and feel to the usability of the site, we've got you covered.
Search Engine Optimisation – such a buzz word right? At Nettl of Stockport, we cut through the jargon and tell you how it really is. All our websites are SEO friendly, and when you're ready for the next step, we have an SEO package to suit your needs.
At Nettl we host all our websites on our own AWS (Amazon Web Services) based servers. That's the same platform used by the likes of Netflix, Coca-Cola and BMW. Our dedicated hosting team ensure your website is working while you sleep.
With an eCommerce website, you can reach customers you didn't even know existed. We're experts in building eCommerce Websites. No two eCommerce websites are the same, so we'll guide you though the design process to ensure your website works they way you need it to.
Twitter, Facebook, LinkedIn, Instagram… the list of Social Media apps out there is mind-boggling. How do you keep up? Easy. Let our dedicated Social Media team take the strain. We'll work with you to help drive social media traffic to your website.
Just like the apps on your phone, your website needs regular updates to ensure it remains secure and up-to-date. Browsers are being updated all the time, and your website needs to keep up. But, don't worry, we'll take care of it.
We're WordPress and WooCommerce Experts
Our platform of choice for building websites is WordPress. For eCommerce sites we also add WooCommerce. Here's why…
It's when your website goes live that the real fun begins…
Once your website is live, you'll want to shout about it, help your customers find it, and keep it updated. This is when things get exciting!
SEO stands for Search Engine Optimisation. It's an umbrella term for the set of activities that encourage search engines like Google and Bing to show your website in the search results when your customer searches for what you offer.
Did you search for "web design Stockport", "website designer Stockport" or something similar before finding this page? That's SEO in action.
SEO is an art as well as a science. Search Engines like Google are constantly changing their algorithms which means we need to keep up with the latest best practices. Your competitors are probably doing SEO too on their websites which means we need to keep evolving. SEO is a labour of love, and our SEO team love doing it!
Find out more about our SEO packages or learn more what it is in our SEO Academy.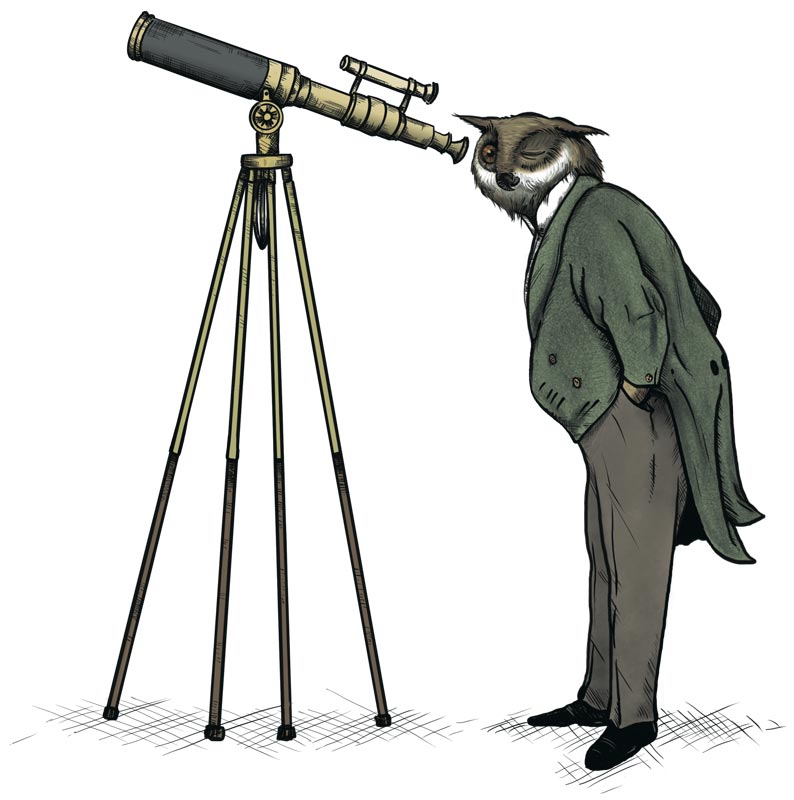 For some people Social Media is a lot of fun. For other's it's a minefield of acronyms, influencers and weird stuff.
Handled properly, Social Media is a powerful tool to help you engage with your potential customers, drive traffic to your site and get noticed. But where do you start? Well Nettl of Stockport can help. We offer a number of complimentary services which are available to you even if we have not built your website for you.
We like to practice what we preach. Take a look at our own Social Media channels and see how we use them: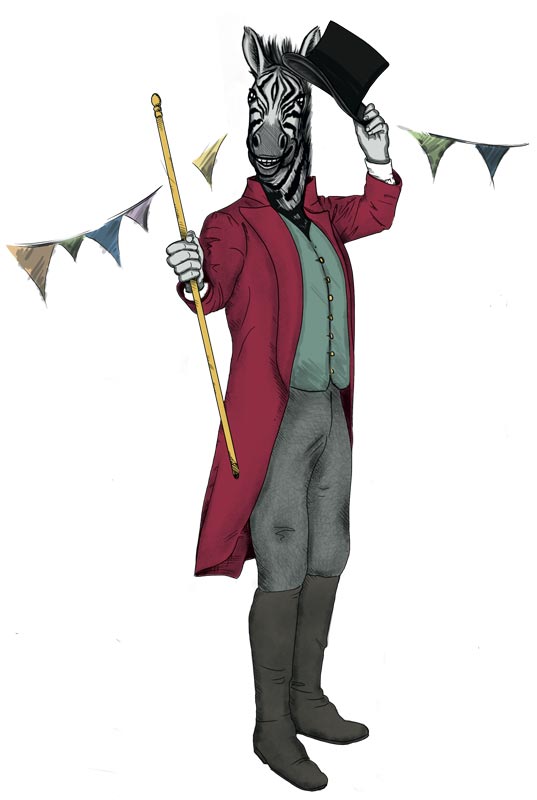 Once your website is live, it makes sense to keep it updated with new content, news and products. Both your customers and Google will thank you for it. But finding the time to write blog posts and articles can be difficult, especially if you're trying to run a business and balance a family life too.
We get it. That's why we created Nettl Concierge.
With Nettl Concierge, our team is your team. For a fixed monthly retainer, we can allocated a fixed number of hours per month to your website to help you with your content. For example, maybe you have time to write an article but don't have the time to upload it to the site and format the images correctly. No problem, just send it to us and we'll do that for you.
Of course, if you don't need regular updates, then you can still pay-as-you-go for any updates you ask us to make. We're flexible like that.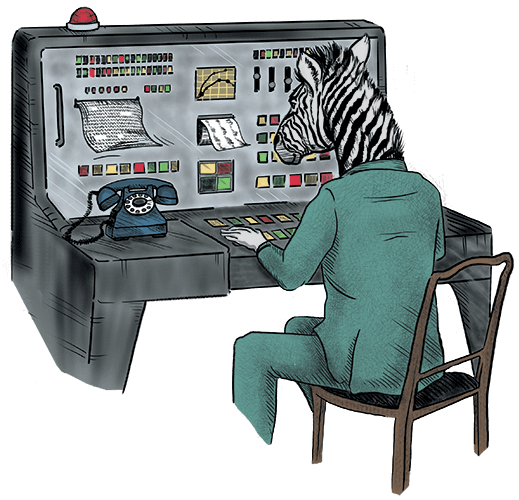 But how do you know if your website is working for you?
Great question! The answer is Google Analytics.
With Google Analytics, you'll get insights into how well your website is performing and information about your visitors that you didn't even know was possible. For example, Google Analytics can tell you:
With our website designs service we link your site to Google Analytics as part of the project. That way you can start collecting visitor data as soon as the site is live.
Web Design Stockport FAQs
Your website is your shop window to the world. It's an essential element of your brand identity and provides a vital opportunity to create the right impression before customers have even spoken to you.
Here are answers to some of the more common questions we get asked about creating a new website for a business. If you need more information, give us a shout.